International Categories
Justice News
Written by Joan Russow
Tuesday, 05 February 2019 14:28
IPS correspondent Desmond Brown interviews DOUGLAS SLATER, Assistant Secretary General at the Caribbean Community (CARICOM) Secretariat.
GEORGETOWN, Feb 5 2019 (IPS) - In recent years Caribbean Community (CARICOM) countries have experienced escalated climate change impacts from hurricanes, tropical storms and other weather-related events thanks to global warming of 1.0 ° Celsius (C) above pre-industrial levels. And it has had adverse effects on particularly vulnerable countries and communities.
CARICOM countries and other small island and low-lying coastal developing states have long been calling for limiting the increase in average global temperatures to below 1.5 °C above pre-industrial levels by the end of the century in order to avoid the worst impacts of climate change.
Regional countries have also noted with grave concern the findings of the  Intergovernmental Panel on Climate Change (IPCC) Special Report on Global Warming of 1.5 °C. The report noted that climate-related risks for natural and human systems including health, livelihoods, food security, water supply, human security and economic growth are significantly higher at an increased global warming of 1.5 °C than at the present warming levels of 1 °C above 
Read more...
Earth News
Written by Joan Russow
Tuesday, 05 February 2019 13:06
LOS ANGELES (Reuters) - For three decades, California has led the fight to control tailpipe pollution, with countless policies promoting cleaner gasoline, carpooling, public transportation and its signature strategy - the electric vehicle.
Read more...
Justice News
Written by Joan Russow
Tuesday, 05 February 2019 11:02
by Mark Weisbrot 
CEPR 
https://mail.google.com/mail/u/0/#inbox/WhctKJVJfqTkMfmbnvfCWRmkcxjZWGmsFTRpkgXwMnBhMQqjZdKsGWsDvzfmnHJXHstBgXV
This article was published by The Intercept on February 2, 2019. If anyone wishes to reprint it, please let us know by replying to this message. If this email was forwarded to you, subscribe to CEPR's email lists here. 
Washington has been trying to topple Venezuela's government for at least 17 years, but the Trump administration has taken a more openly aggressive tack than its predecessors. Last week, administration officials kicked their efforts into high gear by anointing their chosen successor to Venezuelan President Nicolás Maduro Moros in advance of any coup d'etat. The 35-year-old Venezuelan member of Congress Juan Guaidó announced that he was now president, and the Trump administration, along with allied governments, immediately recognized him — in accordance with a previously arranged plan.
It is clear that President Donald Trump's goal is regime change; his administration is not even trying to hide it. And his allies, like Vice President Mike Pence and Sen. Marco Rubio, R-Fla., have long made it obvious what they are after.
It would be a terrible mistake to keep going down this road. Trump's policies have only worsened the suffering of Venezuelans and made it almost impossible for the country to pull out of its prolonged economic depression and hyperinflation.
A negotiated solution is necessary to resolve the political conflict in Venezuela, yet the Trump administration's commitment to extralegal regime change is rapidly precluding this option. Worse still, Trump's apparent strategy is to increase suffering through sanctions — more of which were just announced — until a fraction of the military carries out a coup to create a new, pro-Washington government.
The fairness of the 2018 presidential election, which the opposition boycotted, is up for debate, but the main problems with the regime change strategy have to do with other considerations. Venezuela is a polarized country and overthrowing the government — even if Washington were not involved in the fight — would only increase this polarization and the chances of greater violence or even civil war.
Consider the example of Nicaragua, where in 1990 the leftist Sandinistas and their U.S.-backed opponents agreed to settle their differences through an election. The sides had to agree on certain conditions so that the losers would not be persecuted: The Sandinistas kept control over the army after they lost the elections, and peace was maintained.
These sorts of necessary compromises would be impossible under the regime change strategy being pursued by the Trump administration.
Venezuela is polarized along political lines and has been ever since Hugo Chávez was elected president in 1998 and launched his Bolivarian Revolution. The opposition's attempt to overthrow Chávez in a military coup in 2002, aided and abetted by officials in the George W. Bush administration, as well as the opposition leadership's vacillating willingness to accept the results of democratic elections in subsequent years laid the groundwork for many years of distrust.
Last Updated on Tuesday, 05 February 2019 11:25
Read more...
Earth News
Written by Joan Russow
Monday, 04 February 2019 17:24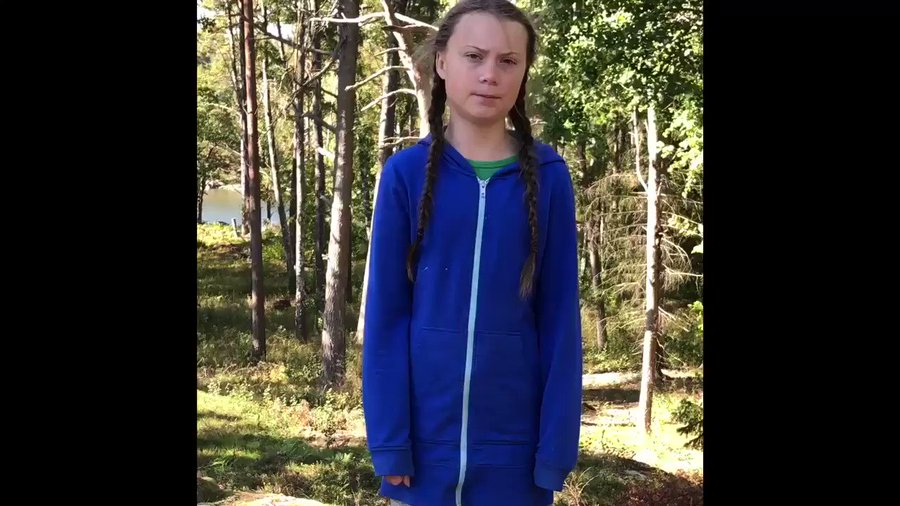 The COP24 in Katowice has ended leaving many doubts among environmental associations. However, there's who doesn't give in – like Swedish activist Greta Thunberg, who decided to go to Poland to give a speech at the UN climate conference.
Last Updated on Tuesday, 05 February 2019 13:48
Read more...
Justice News
Written by Joan Russow
Wednesday, 30 January 2019 13:30
Right-Wing Nationalism Threatens Democratic Norms, Human Rights & Press Freedom
UNITED NATIONS, Jan 30 2019 (IPS) - The steady decline in multilateralism—accompanied by a rise in unilateralism– is beginning to threaten democratic norms, including press freedom, global governance, civic participation and human rights across Asia, Africa, South America and the Middle East.
The threats – directly or indirectly – are being sourced to the outbreak of right-wing nationalism in the United States, reflected in the jingoistic political rhetoric coming out of several countries, including Brazil, the Philippines, Hungary, Poland, Austria, Turkey, Myanmar and Egypt.
Speaking to reporters last month, UN Secretary-General Antonio Guterres warned that multilateralism is under attack from many different directions precisely "when we need it most."
"In different areas and for different reasons, the trust of people in their political establishments, the trust of states among each other, the trust of many people in international organizations has been eroded and … multilateralism has been in the fire," he complained.
So, how will civil society survive against these heavy political odds during 2019?
Lysa John, the new Secretary-General of the Johannesburg-based CIVICUS, a global alliance of civil society organizations (CSOs) advocating citizen action worldwide, told IPS: "Sadly in this current political climate, governments are undermining decades of work by citizens and leaders across the world to build an effective framework for global cooperation'.
She specifically cited the withdrawal of the United States from the 2015 Paris Climate Change Agreement and the UN Human Rights Council as "a stark reminder that we are living in a world where governments are operating in a state of active denial"
Across the world, there is a sense of outrage as leaders – including of major democracies such as Brazil and India – are seen championing the interests of the elite while suppressing citizen and community movements that are working to ensure civic participation and governance accountability, said John, who has worked on issues of governance accountability and social justice since 1998.
She most recently worked with Save the Children International as their global Campaigns and Advocacy Strategy Director, and previously served as Head of Outreach for the UN High Level Panel on the Post-2015 Agenda.
Asked how CSOs will cope with this growing new trend against multilateralism, she said that in a globalised world," the solutions to the new and complex challenges we face – such as conflict, climate change and inequality – are heavily inter-dependent".
"We need governments to adopt a 'one-world' approach that allows them to actively combine resources, share lessons and scale up innovations to cope with the social, environmental and economic changes that are unfolding at a rapid rate".
In this context, she pointed out, multilateralism isn't just a "nice-to-have option", but an urgent necessity which will determine the survival and well-being of future generations.
Read more...
<< Start < Prev 1 2 3 4 5

6

7 8 9 10 Next > End >>


Page 6 of 457