International Categories
PEJ Events
Posted by Joan Russow
Saturday, 21 December 2019 14:23
Avocado consumption surges in China but more cultivation means deforestation and drought in Latin America
SEE FULL ARTICLE  AT https://dialogochino.net/12287-avocado-boom-wreaks-havoc-on-latin-americas-environment/
Kevin Brown
Alejandra Cuéllar November 13, 2018
Share
avocado deforestation
image: Kevin Brown
"In Chile you have breakfast, lunch and you dream about avocado, but living in China it wasn't easy to find," says Camila Kemeny, a Chilean English teacher who lives in the eastern city of Hefei. "Lately I've been seeing more avocados, so I'm happy, because I'm always looking for them like crazy," she added.
In recent years, imports of the "butter fruit", as it is known in China, have exploded. Almost all come from Latin America. In 2017, China imported more than 32 thousand tonnes of avocado, 22% more than the previous year.
Last Updated on Friday, 24 January 2020 18:58
Read more...
Peace News
Posted by Joan Russow
Wednesday, 11 December 2019 13:44
Sunday, 20 July 2014 09:29
REPOSTED De-legitimization of war War on trial
Prosecution argument 
By Joan Russow Global Compliance Research Project -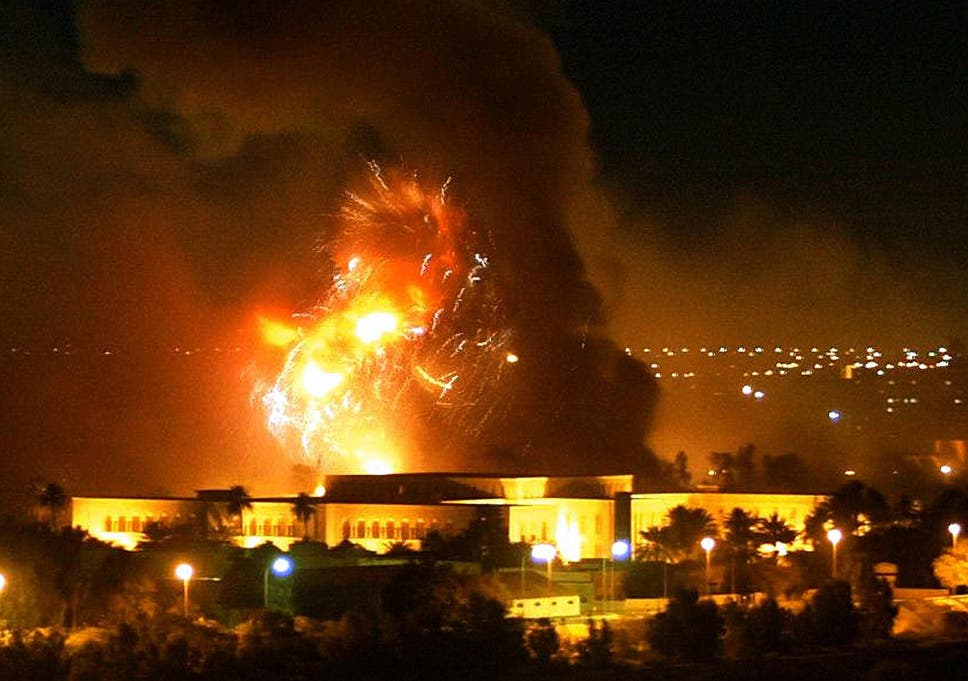 photo shock and awe in Iraq 2003
War should be placed in the Dustbin of History? The Transcript of the presentation at ngo conference at the UN and videotaped 
 Joan Russow: Prosecution
Sadly, the United Nations has often been equated with the UN Security Council, (UNSC) which is deemed to be able to bestow legality, under Article VII of the Charter of the United Nations, on an invasion of another state. The UN Security Council violates a fundamental principle in the Charter of the United Nations: the principle of sovereign equality, and by being given the power to bestow legitimacy on an act of war, violates the fundamental purpose of the Charter of the United Nations - to prevent the scourge of war. The UN Security Council should be abolished and the UNGA should be strengthened.
PROVISIONS UNDER CHAPTER VI FOR THE PEACEFUL RESOLUTION OF DISPUTES
Last Updated on Friday, 24 January 2020 19:22
Read more...
Justice News
Posted by Joan Russow
Wednesday, 27 November 2019 10:50
BY Yves Engler https://yvesengler.com/2019/11/11/canada-backs-coup-againgst-bolivias-president/
In yet another example of the Liberals saying one thing and doing another, Justin Trudeau's government has supported the ouster of Evo Morales. The Liberals position on Bolivia's first ever indigenous president stands in stark contrast with their backing of embattled pro-corporate presidents in the region.
Hours after the military command forced Morales to resign as president of the most indigenous nation in the Americas, Chrystia Freeland endorsed the coup. Canada's foreign affairs minister released a statement noting "Canada stands with Bolivia and the democratic will of its people. We note the resignation of President Morales and will continue to support Bolivia during this transition and the new elections." Freeland's statement had no hint of criticism of Morales' ouster, who still has two months left on his 2015 election mandate. Elsewhere, leaders from Argentina to Cuba, Venezuela to Mexico, condemned Morales' forced resignation.
Ten days ago Global Affairs Canada echoed the Trump administration's criticism of Morales' first round election victory. "It is not possible to accept the outcome under these circumstances," said a Global Affairs statement. "We join our international partners in calling for a second round of elections to restore credibility in the electoral process."
Read more...
Justice News
Posted by Joan Russow
Thursday, 14 November 2019 15:19
"There's really nothing in [the OAS's] latest so-called preliminary audit that shows that there was any fraud in this election. But it was repeated over and over again," Weisbrot told Democracy Now. The coup came after "The Trump administration and the OAS...tried — without offering any evidence — to discredit Bolivia's national election in the past couple of weeks," Weisbrot wrote at The Nation.
<"2020 Presidential candidates have elevated [housing] as an issue" />
CEPR's Andrea M. Beaty and Shawn Fremstad prepared a report comparing rental housing and homelessness policies expressed or proposed by most of the presidential candidates of the two major parties. This report documents the candidates' positions on a broad range of rental housing policy, including affordabilty, housing assistance, tenant protections, discrimination, and homelessness. In addition, it outlines the current funding levels of selected federal housing and homelessness programs.
Inflation inequality is one more reason the US must update its poverty measure, writes Shawn Fremstad. Citing research by the Groundwork Collaborative, Fremstad notes that the US "is the only country in the world…using a poverty line set over half a century ago and since then only adjusted for inflation." 
Eileen Appelbaum will be a featured presenter at The Hidden Costs of Healthcare, a special two-hour event hosted by the Institute for New Economic Thinking (INET). The event draws attention to important, but overlooked, factors contributing to rising healthcare costs, including groundbreaking research from Appelbaum and Rosemary Batt into the role private equity firms play in surprise medical billing.
The event is tomorrow, November 15, starting at 10 am, at the National Press Club in Washington, DC. This is a public event, but please register here.
CEPR is Looking for Winter Interns (January – May 2020)
If you're passionate about current economic and global justice issues, apply for a paid internship in our domestic program by Saturday, November 30 or in our international program by Sunday, December 8th.
The Revolving Door Project (RDP), a project of CEPR, now has a newsletter and its own official Twitter account. Every two weeks, the newsletter will give you an update on how the executive branch is promoting economic inequality, what Congress is or isn't doing in response, and whether 2020 presidential candidates would be any better. Subscribe to the RDP newsletter and follow @revolvingdoorDC on Twitter.
Newsletter:
Less Drowsy Congress Still Less Observant than Bank Lobbyists
November 6, 2019
RDP Highlights:
Dems Must Confront GOP Attacks On Independent Agencies
by Max Moran
Freshman Democrats Seek to Make Corporate Oversight Routine Again
by Eleanor Eagan
New York Magazine, quoting Eileen Appelbaum, The Senseless Death of Deadspin

BBC World News, interviewing Mark Weisbrot, The Bolivian Elections

New York Times, quoting Dean Baker, Bill Gates, I Implore You to Connect Some Dots

CNN, citing CEPR, Bolivia's Evo Morales on Plane to Mexico Amid Political Crisis

MarketPlace Radio, quoting Dean Baker, Worker Productivity Declined for First Time in Four Years

Thom Hartmann Program, interviewing Guillaume Long, Right Wing Oligarchs Behind Bolivian Coup Exposed!
Inflation Inequality and the Poverty Measure
by Shawn Fremstad
The Center for Economic and Policy Research (CEPR) is an independent, nonpartisan think tank that was established to promote democratic debate on the most important economic and social issues that affect people's lives.
CEPR was co-founded by economists Dean Baker and Mark Weisbrot in 1999.
Last Updated on Thursday, 14 November 2019 18:19
Justice News
Posted by Joan Russow
Friday, 08 November 2019 16:14
Examination Finds Tally Sheets Consistent with Evo Morales's First-Round Victory
For Immediate Release: November 8, 2019
Contact: Dan Beeton, 202-239-1460
WRITTEN BY CENTER FOR ECONOMIC AND POLICY RESEARCH CEPR
Washington, DC — Statistical analysis of election returns and tally sheets from Bolivia's October 20 elections shows no evidence that irregularities or fraud affected the official result that gave President Evo Morales a first-round victory, researchers and analysts at the Center for Economic and Policy Research (CEPR) say. Contrary to a postelection narrative that was supported, without evidence, by the OAS Electoral Observation Mission, statistical analysis shows that it was predictable that Morales would obtain a first-round win, based on the results of the first 83.85 percent of votes in a rapid count that showed Morales leading runner-up Carlos Mesa by less than 10 points.
Last Updated on Friday, 15 November 2019 23:21
Read more...
<< Start < Prev 1 2 3 4 5 6 7

8

9 10 Next > End >>


Page 8 of 1370