International Categories
Peace News
Posted by Joan Russow
Saturday, 04 January 2020 12:51
The US does not recognize the Internatiional Criminal Court (ICC) and seems to believe it can act with impunity without consequences.
And the US will probably attempt as it did in 2003 to bypass Chapter VI of the Charter and try to coerce the permanent members to support, the strike on Iran as being a preventive strike or use article 51 and argue it was self defence. As in 2003, the permanent members of  UNSC will not be in unanimity and will not support the legality of the strike.
in 2003, I was part of the Uniting for Peace Coalition and we were using 1951 Uniting for Peace Resolution which stated that when the UNSC permanent members could not agree, the responsiilty to act falls on the UNGA. In 2003,  the permanent members did not agree. We lobbied the UNGA to have an emergency session and invoke the Uniting for peace Resolution and condemn the imminent invasion OF iRAQ. It almost happened until the US sent a threatening letter to all state delegations.
The 1951 Uniting for Peace" resolution, states that in any cases where 
the Security Council, because of a lack of unanimity amongst its PERMANENT members, fails to act as required to maintain international peace and security, the General Assembly shall consider the matter immediately and may issue any recommendations it deems necessary in order to restore international peace and security. If not in session at the time the General Assembly may meet using the mechanism of the emergency special session.  
Last Updated on Monday, 06 January 2020 15:03
Read more...
Justice News
Posted by Joan Russow
Tuesday, 31 December 2019 14:49
2003 US IS AN INTERNATIONAL ROGUE STATE: HYPOCRITICAL STANCES.  CORRUPTIVE PRACTICES, AND ILLEGAL ACTIONS,
FROM THE ARCHIVES 
Joan Russow (PhD) Global Compliance Research Institute
Victoria, Canada 1 250 598-0071
US THWARTS ATTEMPT TO CALL AN EMERGENCY GENERAL ASSEMBLY SESSION
For some time, there has been a campaign to call for an emergency UN General Assembly session, invoking the 1950 Uniting for Peace Resolution. The United States knows that not only is a large percentage of civil society opposing the invasion of Iraq, but also over 80% of the member states of the United Nations would oppose the military invasion of Iraq.
Yesterday, it was revealed in the newspaper La Tercera that the US had been attempting to prevent an emergency General Assembly session.
It is well documented that the US has continually shown disdain for the rule of International law-failing to sign and ratify international instruments, and showing for the jurisdiction of International Court of Justice, and more recently for the International Criminal Court. 
US ENGAGED IN AN ILLEGAL ACT
Read more...
PEJ Events
Posted by Joan Russow
Saturday, 21 December 2019 14:23
Avocado consumption surges in China but more cultivation means deforestation and drought in Latin America
SEE FULL ARTICLE  AT https://dialogochino.net/12287-avocado-boom-wreaks-havoc-on-latin-americas-environment/
Kevin Brown
Alejandra Cuéllar November 13, 2018
Share
avocado deforestation
image: Kevin Brown
"In Chile you have breakfast, lunch and you dream about avocado, but living in China it wasn't easy to find," says Camila Kemeny, a Chilean English teacher who lives in the eastern city of Hefei. "Lately I've been seeing more avocados, so I'm happy, because I'm always looking for them like crazy," she added.
In recent years, imports of the "butter fruit", as it is known in China, have exploded. Almost all come from Latin America. In 2017, China imported more than 32 thousand tonnes of avocado, 22% more than the previous year.
Last Updated on Friday, 24 January 2020 18:58
Read more...
Peace News
Posted by Joan Russow
Wednesday, 11 December 2019 13:44
Sunday, 20 July 2014 09:29
REPOSTED De-legitimization of war War on trial
Prosecution argument 
By Joan Russow Global Compliance Research Project -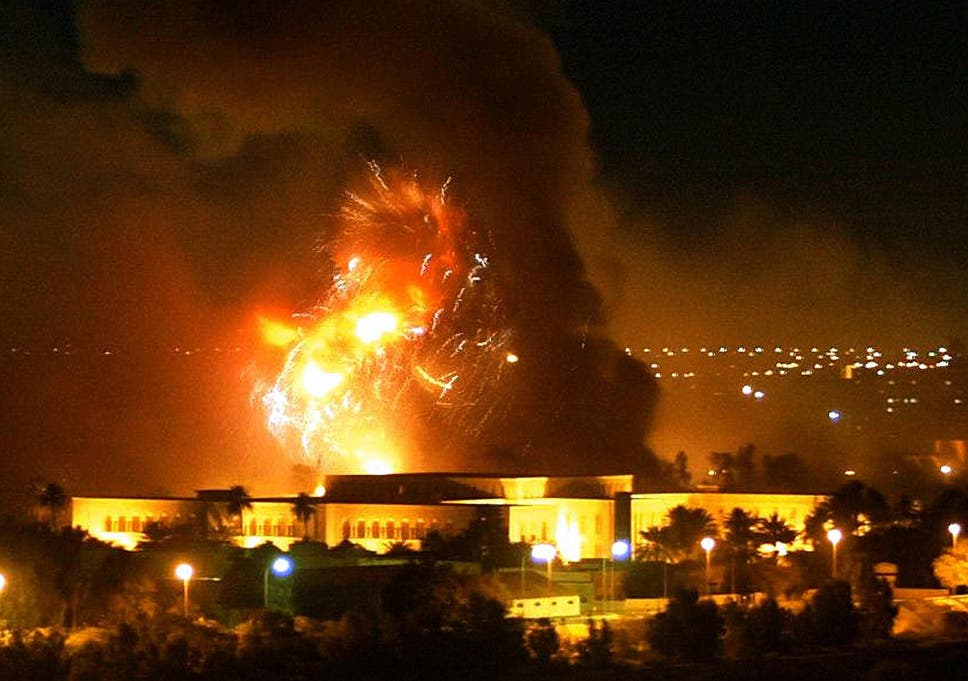 photo shock and awe in Iraq 2003
War should be placed in the Dustbin of History? The Transcript of the presentation at ngo conference at the UN and videotaped 
 Joan Russow: Prosecution
Sadly, the United Nations has often been equated with the UN Security Council, (UNSC) which is deemed to be able to bestow legality, under Article VII of the Charter of the United Nations, on an invasion of another state. The UN Security Council violates a fundamental principle in the Charter of the United Nations: the principle of sovereign equality, and by being given the power to bestow legitimacy on an act of war, violates the fundamental purpose of the Charter of the United Nations - to prevent the scourge of war. The UN Security Council should be abolished and the UNGA should be strengthened.
PROVISIONS UNDER CHAPTER VI FOR THE PEACEFUL RESOLUTION OF DISPUTES
Last Updated on Friday, 24 January 2020 19:22
Read more...
Justice News
Posted by Joan Russow
Wednesday, 27 November 2019 10:50
BY Yves Engler https://yvesengler.com/2019/11/11/canada-backs-coup-againgst-bolivias-president/
In yet another example of the Liberals saying one thing and doing another, Justin Trudeau's government has supported the ouster of Evo Morales. The Liberals position on Bolivia's first ever indigenous president stands in stark contrast with their backing of embattled pro-corporate presidents in the region.
Hours after the military command forced Morales to resign as president of the most indigenous nation in the Americas, Chrystia Freeland endorsed the coup. Canada's foreign affairs minister released a statement noting "Canada stands with Bolivia and the democratic will of its people. We note the resignation of President Morales and will continue to support Bolivia during this transition and the new elections." Freeland's statement had no hint of criticism of Morales' ouster, who still has two months left on his 2015 election mandate. Elsewhere, leaders from Argentina to Cuba, Venezuela to Mexico, condemned Morales' forced resignation.
Ten days ago Global Affairs Canada echoed the Trump administration's criticism of Morales' first round election victory. "It is not possible to accept the outcome under these circumstances," said a Global Affairs statement. "We join our international partners in calling for a second round of elections to restore credibility in the electoral process."
Read more...
<< Start < Prev 1 2 3 4 5 6

7

8 9 10 Next > End >>


Page 7 of 1369