| | | | |
| --- | --- | --- | --- |
| Quebec Ban lawsuit:Fracking must be banned across Canada | | | |
Earth News
Posted by Joan Russow
Saturday, 21 December 2013 14:10
by Joan Russow
Global Compliance Research Project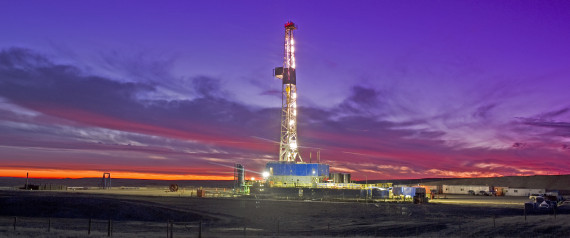 http://www.huffingtonpost.ca/2013/10/03/quebec-fracking-ban-lawsuit_n_4038173.htm
lUNDER NAFTA; A PROJECT CAN BE ENDED FOR ENVIRONMENTAL REASONS 
 Under 1106 in Nafta There is the following provision;
6.         Provided that such measures are not applied in an arbitrary or unjustifiable manner, or do not constitute a disguised restriction on international trade or investment, nothing in paragraph 1(b) or (c) or 3(a) or (b) shall be construed to prevent any Party from adopting or maintaining measures, including environmental measures:
(a)        necessary to secure compliance with laws and regulations that are not inconsistent with the provisions of this Agreement;
(b)        necessary to protect human, animal or plant life or health; or
(c)        necessary for the conservation of living or non-living exhaustible natural resources.
APPLICATION OF THE PRECAUTIONARY PRINCIPLE
Canada has signed and raified legally binding Convention on Biological Diversity, wheras the US has  signed itbut not ratified it. Under Article  18 of the Convention on the Law of treaties, in the interim between the signing and ratfying there is an obligation not to defeat the purpose of the Convention; The purpose of the Convention on Biological Diversity is to conserve Biodiversity.
One of the key provisions in the convention is the precautionary principle.
In the Convention on Biological Biodiversity, the precautionary principle read;
where there is a threat of significant reduction or
loss of biological diversity, lack of full scientific certainty should not be used as a reason for postponing measures to avoid or minimize such a threat
The World Health Organization has also adopted the precaution Principle
SCIENTIFIC EVIDENCE OF HARM TO HUMAN HEALTH AND THE ENVIRONMENT 
There has been numerous studies indicating the threat of the process of Fracking and as  more and more evidence arises, states have been calling for banning. 
Hormone-Disrupting Chemicals Linked to Fracking Found in Colorado River
The Pennsylvania Supreme Court overturned parts of a controversial 2012 state law, called Act 13, which allowed gas companies to drill anywhere in the state without regard to local zoning laws. The Court's decision upholds the ability of local governments to establish quality-of-life protections their constituencies want.
THERE IS SUFFICIENT SCIENTIFIC EVIDENCE TO JUSTIFY INVOKING A CANADA-WIDE BAN OF FRACKING 
To assist Quebec, Canada must invoke the precautionary principle and institute a ban across Canada, then Canada  cannot be accused of causing a disguised restriction to trade under Nafta and instead Canada can demonstated that it is complying with international law. 
Last Updated on Saturday, 21 December 2013 16:45