United States Categories
Earth News
Posted by Joan Russow
Saturday, 02 July 2016 06:26
Vermont's new GMO law could spur change across U.S.
Genetically engineered foods must be clearly labelled on food packages in state starting July 1
By Alison Northcott, CBC News Posted: Jul 01, 2016 11:00 AM ET Last Updated: Jul 02, 2016 6:46 AM ET
Erica Wiggins shops for groceries with her children in Georgia, Vt. A new GMO-labelling law goes into effect July 1 in the state. (Jessica Rubinger/CBC)
A new GMO labelling law in Vermont is sending ripples through the North American food industry. Starting July 1, processed foods sold in the state that contain genetically engineered ingredients must say so on the label
Similar laws exist in countries across Europe, but for now, genetically modified organisms don't have to be labelled in the rest of the U.S., or in Canada.
Last Updated on Saturday, 02 July 2016 20:50
Read more...
Peace News
Posted by Joan Russow
Thursday, 23 June 2016 10:02
By William J. Astore
June 21, 2016
In the era of the long war on terror, Thursday, June 2nd, 2016, was a tough day for the U.S. military. Two modern jet fighters, a Navy F-18 Hornet and an Air Force F-16 Fighting Falcon flown by two of America's most capable pilots, went down, with&nbspone pilot killed. In a war that has featured total dominance of the skies by America's intrepid aviators and robotic drones, the loss of two finely tuned fighter jets was a remarkable occurrence.
As it happened, though, those planes weren't lost in combat. Enemy ground fire or missiles never touched them nor were they taken out in a dogfight with enemy planes (of which, of course, the Islamic State, the Taliban, and similar U.S. enemies have none). Each was part of an elite aerial demonstration team, the Navy's Blue Angels and the Air Force's Thunderbirds, respectively. Both were lost to the cause of morale-boosting air shows.
Last Updated on Saturday, 25 June 2016 14:02
Read more...
Peace News
Posted by Joan Russow
Thursday, 12 May 2016 07:41
BY LAWRENCE WITTNER | MARCH 21, 2016
http://billmoyers.com/story/the-trillion-dollar-question-the-media-have-neglected-to-ask-presidential-candidates/
The American people will be footing the bill — but, by and large, they haven't heard much about our country's planned trillion-dollar nuclear weapons upgrade.
A deactivated Titan II nuclear ICMB is seen in a silo at the Titan Missile Museum on May 12, 2015 in Green Valley, Arizona. - Brendan Smialowski/AFP/Getty Images
This post originally appeared at History News Network.
Isn't it rather odd that America's largest single public expenditure scheduled for the coming decades has received no attention in the 2015-2016 presidential debates?
The expenditure is for a 30-year program to "modernize" the US nuclear arsenal and production facilities. Although President Obama began his administration with a dramatic public commitment to build a nuclear weapons-free world, that commitment has long ago dwindled and died. It has been replaced by an administration plan to build a new generation of US nuclear weapons and nuclear production facilities to last the nation well into the second half of the 21st century. This plan, which has received almost no attention by the mass media, includes redesigned nuclear warheads, as well as new nuclear bombers, submarines, land-based missiles, weapons labs and production plants. The estimated cost? $1,000,000,000,000.00 — or, for those readers unfamiliar with such lofty figures, $1 trillion.
Last Updated on Tuesday, 24 May 2016 17:07
Read more...
Justice News
Posted by Joan Russow
Tuesday, 10 May 2016 07:33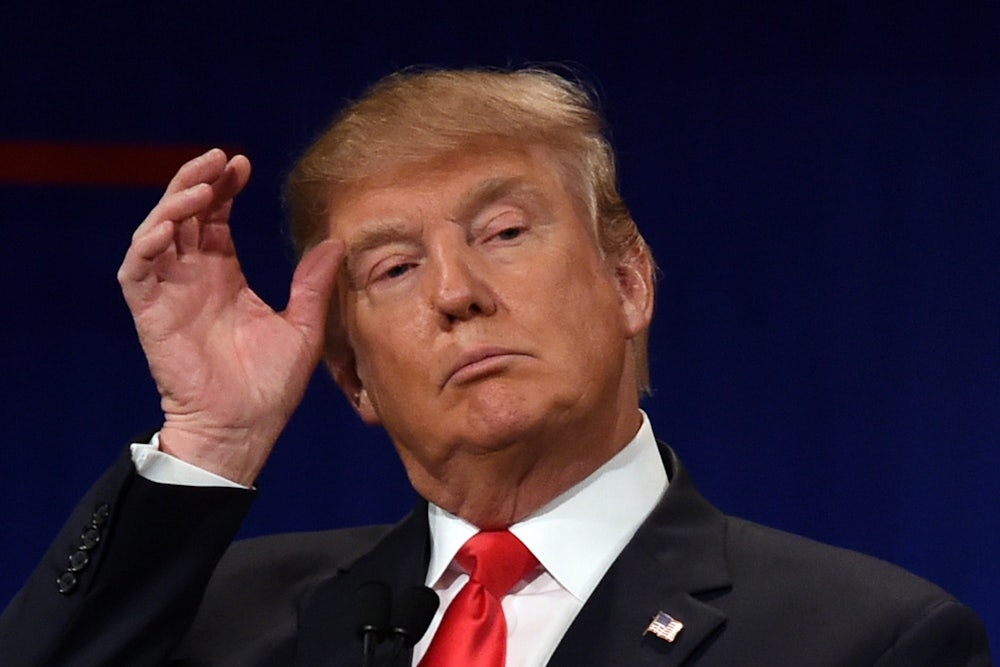 Timothy A. Clary/Getty Images
Donald Trump's Finance Chair Is the Anti-Populist From Hell
Steve Mnuchin specialized in fraudulent foreclosures during the heart of the Great Recession. Power to the people.
https://newrepublic.com/article/133368/donald-trumps-finance-chair-anti-populist-hell
May 9, 2016
Donald Trump's first major staff selection since securing the Republican nomination, national finance chairman Steven Mnuchin, co-founded and manages the hedge fund Dune Capital. Not only did he make partner at Goldman Sachs, so did his father in the 1960s. With over 30 years of experience at the top levels of finance, Mnuchin was present for every recent major banking innovation, including those that brought the country to the brink of economic collapse.
Last Updated on Tuesday, 10 May 2016 07:38
Read more...
Justice News
Posted by Joan Russow
Monday, 09 May 2016 10:23
http://www.telegraph.co.uk/news/2016/05/07/trump-university-fraud-allegations-raise-questions-over-his-suit/
It was billed as the chance to become the new Donald Trump, the opportunity to follow in the mogul's footsteps and make a fortune in property.
According to one estimate, 7,000 students thought this was a good idea and signed up for a course at "Trump University" where, they hoped to learn the investment secrets of "the most celebrated entrepreneur on earth".
Read more...
<< Start < Prev 1 2 3 4 5 6 7

8

9 10 Next > End >>


Page 8 of 221