Canadain Categories
Peace News
Posted by Joan Russow
Saturday, 17 September 2016 11:18
By Joan Russow PhD
Global Compliance Research Project
In September 2016, Prime Minister Trudeau has a chance when he addresses the United Nations General Assembly to take the lead on the abolition of nuclear Weapons.
"Canada is committed to making meaningful contributions to solving important global challenges, such as …. international peace and security, and …. There will be a lot more leadership from Canada in the months and years to come."
—Rt. Hon. Justin Trudeau, Prime Minister of Canada
To make a meaningful contribution to peace and security, in his address. he has the opportunity to reverse Canada's position on abolition of nuclear weapons
Read more...
Peace News
Posted by Joan Russow
Monday, 25 July 2016 07:38
PREVENTING WAR AND ARMED CONFLICT BY MOVING FROM MILITARIZED SECURITY TO COMMON SECURITY
SUBMISSION TO THE CANADIAN DEFENCE REVIEW
By Joan Russow PhD
Peace Earth and Justice Project
Global Compliance Research Project
OUTLINE
OVERVIEW
SECTION A WHAT CANADA SHOULD NOT BE DOING
SECTION B. WHAT CANADA SHOULD BE DOING IN CANADA
SECTION C ACTIONS THAT COULD BE PROMOTED, BY CANADA , INTERNATIONALLY
1. Changing the UN system by abiding with principles in the charter of the UN
2. Reallocating military expenses
3. Opposing militarism by member states of the United Nations
4. Abolishing nuclear weapons
5. Disbanding NATO
6. Determining what constitutes real threat
7 Determining what constitutes real terrorism
8. Redefining what constitutes global security
D. CONCLUSION
E. RESPONSES TO DEFENCE QUESTIONNAIRE
F. ANNEX: INTERNATIONAL INSTRUMENTS
Last Updated on Monday, 15 August 2016 21:55
Read more...
Earth News
Posted by Joan Russow
Friday, 01 July 2016 08:37
'Megafires' result from severe drying, says McMaster researcher
By Jimmy Thomson, CBC News Posted: Jun 28, 2016 6:00 AM CT Last Updated: Jun 28, 2016 11:36 AM CT
An Electra tanker plane drops red fire retardant on the Madeline Lake fire near Yellowknife on May 14. A new study says the drying of peatlands found in boreal forest is raising the risk of severe, smoky wildfires. (submitted by Hillary Tapper )
Peatlands are one of the staples of the boreal forest that sweeps across Canada. The 185 billion tonnes of mossy wetlands across the country can act as firebreaks, literally dampening the flames as they move across the landscape.
Last Updated on Saturday, 02 July 2016 21:02
Read more...
Earth News
Posted by Joan Russow
Thursday, 30 June 2016 16:40
Federal Court of Appeal finds Canada failed to consult with First Nations on pipeline - by Jason Procter
The Federal Court of Appeal has overturned approval of Enbridge's Northern Gateway pipeline project because Ottawa failed to consult adequately with First Nations. (Alex Panetta/Canadian Press)
"We find that Canada offered only a brief, hurried and inadequate opportunity … to exchange and discuss information and to dialogue," the ruling says.
Last Updated on Saturday, 02 July 2016 21:13
Read more...
Earth News
Posted by Joan Russow
Wednesday, 29 June 2016 08:36
by Joan Russow Global Compliance Resaearch Project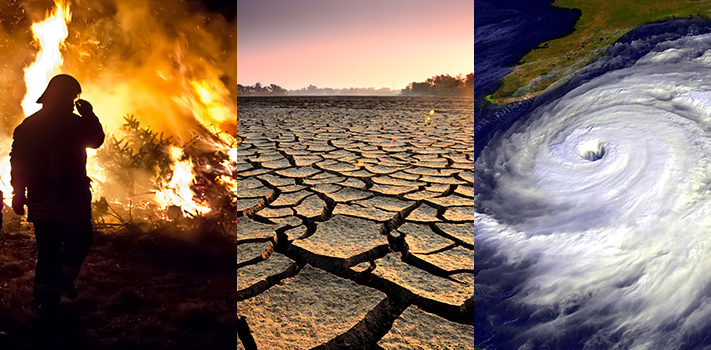 At COP 21Ban Ki Moon, in Paris, urged states to negotiate with a global vision not with national vested interests (Cop21 press conference)
A global vision  would be to address article 2 and at a minimum to immediately end all subsidies for fossil fuel, to calculate the carbon budget for each state, to divest in fossil fuels and to reinvest in renewable energy, to conserve sinks -such as old growth forests and bogs, to strengthen conservation of  biodiversity, to avoid all false solutions such as nuclear, geo-engineering and biofuels which would all violate principles within the UNFCCC, to compensate for historical  emissions, and to institute a fair and just transitasion for workers affected negatively by the new vision.  and to promote nature based solutions  and socially equitablh and enviromentally sound suchas solar, wind, tidal, and geothermal
SUMMARY
.A. SUBMISSION TO COP21
B POST MORTEM OF  COP21. SYSTEMIC CONSTRAINTS PREVENTING THE COMMITMENT TO URGENCY
One systemic Constraint is that some NGOs support a flawed document ,which does not seriously address the prevention of climate change because the document has, like an ominibus bill , included some statements that promote the NGOs main agenda
C. ALL STATES SHOULD ACT ON FULFILLING SDG 13 AND BAN KI MOON CALL FOR
NEGOTIATING WITH A GLOBAL VISION
.A.
SUBMISSION TO COP21
CLIMATE CHANGE: COP 21 PARIS - TIME TO BE BOLD
http://pejnews.com/index.php?option=com_content&view=article&id=10234:-climate-change-cop-21-paris-time-to-be-bold&catid=86:i-earth-news&Itemid=210
Last Updated on Friday, 09 September 2016 12:16
Read more...
<< Start < Prev 1 2 3 4 5 6 7 8

9

10 Next > End >>


Page 9 of 204