Canadain Categories
Earth News
Posted by Joan Russow
Sunday, 02 December 2018 14:43
Manitoba's hydro mess points to Canada's larger problem with megadams
As most of the Western world moves away from large-scale hydro projects, decommissioning dams across the planet, Canada is digging in with a trio of projects, the costs of which are spiralling out of control
Sarah Cox
Nov 22, 2018 12
For eight years, Graham Lane headed a watchdog commission that raised red flag after red flag about the Keeyask dam hydro project on Manitoba's Nelson River.
Politicians ignored the warnings and in 2012 Lane resigned as chair of Manitoba's Public Utilities Board, concerned that Manitoba Hydro had strayed far from its main purpose — to provide low cost energy to Manitobans.
Now the retired chartered accountant is speaking out in the hopes of stemming the losses from the Keeyask dam project and a related transmission line, which he calls "an albatross around the necks of Manitobans."
"In Manitoba basically everything has gone wrong," Lane told The Narwhal. "It's quite a disaster."
Last Updated on Sunday, 02 December 2018 14:49
Read more...
Justice News
Posted by Joan Russow
Thursday, 29 November 2018 09:37
submission  Canada Pension Plan (CPPIB); must have investment screens and must redefine what constitutes due diligence
By Joan Russow 
Global Compliancw Research Project 
 in Victoria
A. Suggestion related to rephrasing the CPPIB Mission statement 
B.Importance of both positive and negative screens and peremptory norms
C. Redefinition of what constitutes due diligence
D. Conclusion
A
SUGGESTION RELATED TO REPHRASING THE CPPIB MISSION STATEMENT
ADDITIONS GREEN
Our investment strategy is designed to deliver a well-balanced and globally diversified portfolio that promotes ``common security`` with the following objectives
* To achieve a state of peace, and disarmament; through reallocation of military expenses and delegitimization of war
*To create a global structure that respects the rule of law and the international court of justice;
*To enable socially equitable and environmentally sound employment, and ensure the right to development and social justice
*To promote and fully guarantee respect for human rights including labour rights, women's rights civil and political rights, indigenous rights, social and cultural rights – right to food, right to housing, right to safe drinking water and sewage treatment, right to education and right to universally accessible not for profit health care system;
*To ensure the preservation and protection of the environment, the respect for the inherent worth of nature beyond human purpose, the reduction of the ecological footprint, the enshrining of ecological rights, right to a healthy environment and the moving away from the current model of overconsumption
To accomplish this the CPP will have to establish mandatory positive and negative screens and to redefine what constitutes due diligence forsustained long-term returns without incurring undue risk to common security  
B.
IMPORTANCE OF BOTH POSITIVE AND NEGATIVE SCREENS 
Last Updated on Sunday, 02 December 2018 11:05
Read more...
Justice News
Posted by Joan Russow
Tuesday, 16 October 2018 08:24
in Npvember 2015  I wrote
At COP 21 in Paris. Ban Ki Moon urged the negotiators to negotiate  with a global vision not with national interests (COP 21, Press, Conference, 2015)
A global vision  would be to address article 2 and at a minimum to immediately close the tar sands to end all subsidies for fossil fuel, to calculate the carbon budget for Canada, to divest in fossil fuels and to reinvest in renewable energy, to conserve sinks - such as old growth forests and bogs (not  just as a means to offset emissions), to strengthen conservation of  biodiversity, to avoid all false solutions such as nuclear, geo-engineering and biofuels which would all violate principles within the UNFCCC, promote nature-based solutions along with solar energy, wind energy, wave and geothermal and to compensate for historical  emissions, and to institute a fair and just transition for workers affected negatively by the new vision and to reduce and reallocate the military budget and transfer the funds to address climate change
A real global vision, however, would be time lines and targets in line with existing and emerging science such as  20% below 1990 by 2018, 30% below 1990 levels by 2019, 40% below 1990 levels by 2020, 60 % below 1990 levels by 2025, 75% below 1990 below 1990 levels by 2035 and 100% below 1990 emissions by 2040, and  reaching Decarbonization with 100% socially equitable ecologically sound renewable energy,
Written in Paris when I attended COP21  2015 in November 
In July 2015 I wrote
Justice News
Posted by Joan Russow
Monday, 06 July 2015 14:06
Dutch case  should influence the commitments made by Canada to COP21 in Paris. Canada should commit to 25% below 1990 levels by 2020
Read more...
Justice News
Posted by Joan Russow
Sunday, 14 October 2018 17:40
Canada Pension Plan Investment Board has $5.9m of stock in firms profiting from Trump's 'zero-tolerance' Mexico border policy
This story is co-published with the Documented news website and newsletter
Max Siegelbaum of Documented
https://www.theguardian.com/world/2018/oct/12/canada-pension-fund-invests-in-us-immigration-detention-firms?CMP=share_btn_fb
Fri 12 Oct 2018 11.00 BST Last modified on Fri 12 Oct 2018 18.32 BST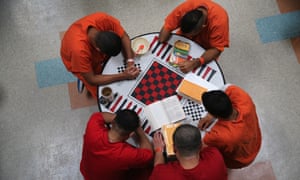 Last Updated on Tuesday, 06 November 2018 23:19
Read more...
Earth News
Posted by Joan Russow
Monday, 08 October 2018 18:12
I cannot help but reflect this morning on what foolish leaders we have at the head of Canada and BC. They are so happy and excited to announce a $40 billion LNG facility that will increase Greenhouse gases by 9 million megatonnes per year in BC per year and that includes the GHG from fracking.
Last Updated on Monday, 08 October 2018 19:25
Read more...
<<

Start

<

Prev

1

2 3 4 5 6 7 8 9 10 Next > End >>


Page 1 of 206