International Categories
Justice News
Posted by Joan Russow
Monday, 10 December 2018 11:19
from the Rea News 
https://therealnews.com/stories/lopez-obradors-plans-to-lead-mexico-out-of-neoliberalism-will-mean-crossing-swords-with-the-usDecember 9, 2018
We now have a politically experienced president in Mexico – gone are the days when Mexico kowtows to the US. This will mean a more sovereign economic and foreign policy, says Vijay Prashad of Tricontinental Institute for Social Research
SHARMINI PERIES: It's The Real News Network. I'm Sharmini Peries, coming to you from Baltimore.
A bold transformation of Mexico's economy is one of the many promises the newly inaugurated President Andres Manuel Lopez Obrador, known as AMLO, is promising his people. Some have deemed this the fourth transformation of Mexico. But that won't be easy for the newly elected president. Joining me now to discuss the challenge is Vijay Prashad. He is the executive director of the Tricontinental Institute for Social Research. Vijay, good to have you back.
Read more...
Justice News
Posted by Joan Russow
Monday, 03 December 2018 23:01
In Germany—the birthplace of the modern automobile—carmakers are anticipating the day when people stop owning cars.
By Stefan Nicola and Elisabeth BehrmannAugust 16, 2018, 9:00 PM PDT
For years, Martin Bruesch was the bread and butter of the German auto industry. He routinely used his 211-horsepower Audi A4 station wagon for the 20-minute trip to the office.
Now on work days his car usually stays parked outside his apartment in the affluent Berlin neighborhood of Charlottenburg and the 32-year-old human resources executive hails a new carpooling service instead.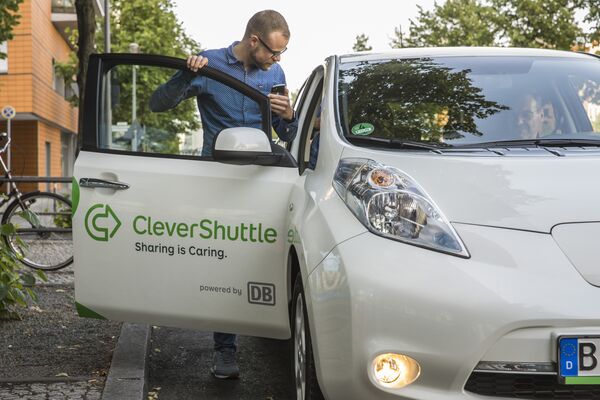 "If I'm truly honest with myself, then owning a car is too expensive with all these alternatives around," Bruesch said as he got into one of CleverShuttle's battery-powered Nissan Leafs one evening this month.
Last Updated on Monday, 03 December 2018 23:25
Read more...
Earth News
Posted by Joan Russow
Thursday, 22 November 2018 07:40
"We have come from the forest and we worry about what is happening."
byJessica Corbett, staff writer Common Dreams
https://www.commondreams.org/news/2018/11/21/calling-corridor-life-and-culture-indigenous-groups-amazon-propose-creation-largest
Amazon
The Xingu River flows near the area where the Belo Monte dam complex is under construction in the Amazon basin on June 15, 2012 near Altamira, Brazil. The controversial project is opposed by many environmentalists and indigenous groups. (Photo: Mario Tama/Getty Images)
Alarmed by rampant destruction in the Amazon rainforest and the long-term impacts on biodiversity, an alliance of indigenous communities pitched the creation of the world's largest protected area, which would reach from the Andes to the Atlantic Ocean, at a United Nations conference in Egypt on Wednesday.
Read more...
Justice News
Posted by Joan Russow
Tuesday, 20 November 2018 20:54
New York Times reports says plans for Nicolas Maduro's overthrow fell apart after US officials declined to cooperate.
https://www.aljazeera.com/news/2018/09/trump-officials-met-venezuela-military-coup-plotters-180909061033703.html
9 Sept 2018
Trump officials met Venezuela military 'coup plotters'
Maduro took power after Hugo Chavez death in 2013 and has faced political and economic challenges [AP 
Maduro took power after Hugo Chavez death in 2013 and has faced political and economic challenges [AP Photo/Ariana Cubillos] 
MORE ON VENEZUELA
Venezuelan rape-survivor-turned-lawyer finally gets justice
4 days ago
Colombia opens first tent camp for Venezuelan migrants, refugees
5 days ago
UN: Number of migrants, refugees from Venezuela reaches 3 million
last week
Allying with Bolsonaro will harm Venezuela's opposition
last week
Trump administration officials held secret meetings with Venezuelan military officers to discuss plans to overthrow President Nicolas Maduro, according to a report by the New York Times.
The news outlet said on Saturday that at least three distinct groups from the military were involved in attempts at overthrowing the Venezuelan leader.
According to the report, there were plans for a coup in the summer of 2017, and later in March and May of this year. However, when US officials declined to cooperate, plans for Maduro's overthrow fell 
Last Updated on Tuesday, 20 November 2018 21:00
Read more...
Earth News
Posted by Sue Hiscocks
Friday, 09 November 2018 13:02
The fossil fool industry has spent 31 million in Washington State to defeat carbon tax as opposed to 15 million others spent in support of carbon tax to fight climate change *

This is not a big deal in itself because even this lowly environmentalist thinks that tax is not effective but that carbon caps are effective if applied at the point that carbon comes out of the ground.

We need to bypass the carbon tax and calculate how much each country needs to cap their extraction of fossil fuels to save the planet and our descendants.

* Times Colonist Nov 8th 2018
Last Updated on Friday, 09 November 2018 13:27
<< Start < Prev 1 2 3 4 5 6 7 8

9

10 Next > End >>


Page 9 of 1359