International Categories
Justice News
Posted by Joan Russow
Monday, 16 October 2017 07:19
Credit: Bigstock
SURREY, United Kingdom, Oct 13 2017 (IPS) - According to the United Nations estimates almost 800 million people suffer from chronic hunger (1 in every 9 persons on the planet) and a higher number (1 in 3) suffer from malnutrition. 1 in every 5 persons (1.4 billion people) have no access to electricity worldwide (living with energy poverty) whilst 1 in 10 people do not have access to clean water. With climate change, this situation is worsening across many parts of the world.
Food, Energy and Water (FEW) are linked inextricably and are important requirements for national security and economic development of nations.
Last Updated on Friday, 20 October 2017 11:01
Read more...
Peace News
Posted by Joan Russow
Friday, 06 October 2017 07:33
The Nobel Peace Prize for 2017
The Norwegian Nobel Committee has decided to award the Nobel Peace Prize for 2017 to the International Campaign to Abolish Nuclear Weapons (ICAN). The organization is receiving the award for its work to draw attention to the catastrophic humanitarian consequences of any use of nuclear weapons and for its ground-breaking efforts to achieve a treaty-based prohibition of such weapons.
We live in a world where the risk of nuclear weapons being used is greater than it has been for a long time. Some states are modernizing their nuclear arsenals, and there is a real danger that more countries will try to procure nuclear weapons, as exemplified by North Korea. Nuclear weapons pose a constant threat to humanity and all life on earth. Through binding international agreements, the international community has previously adopted prohibitions against land mines, cluster munitions and biological and chemical weapons. Nuclear weapons are even more destructive, but have not yet been made the object of a similar international legal prohibition.
Read more...
Earth News
Posted by Joan Russow
Sunday, 01 October 2017 09:20
nn
All the information to plan your stay in Paris during the Car Free Day which will be held on 1 October 2017
The Car Free Day is a unique opportunity to discover or re-discover Paris! Take advantage of a whole new area in which to get around in peace and tranquillity throughout the day.
After the success of last year's initiative, Paris City Hall is launching its third edition that seeks to be even more ambitious.
Read more...
Earth News
Posted by Joan Russow
Monday, 25 September 2017 22:29
Damian Carrington Environment editor Friday 22 September 2017 12.23 BST First published on Thursday 21 September 2017 19.00 BSTThe assumption by regulators around the world that it is safe to use pesticides at industrial scales across landscapes is false, according to a chief scientific adviser to the UK government.
Damning assessment by one of the UK's chief scientific advisers says global regulations have ignored the impacts of 'dosing whole landscapes' and must change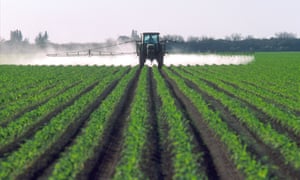 Last Updated on Monday, 25 September 2017 22:41
Read more...
Peace News
Posted by Joan Russow
Tuesday, 19 September 2017 08:37
GREG MYR
"There was no rule about how long we were allowed to think before we reported a strike," Petrov told the BBC. "But we knew that every second of procrastination took away valuable time, that the Soviet Union's military and political leadership needed to be informed without delay. All I had to do was to reach for the phone; to raise the direct line to our top commanders — but I couldn't move. I felt like I was sitting on a hot frying pan."
Petrov sensed something wasn't adding up.
Last Updated on Monday, 25 September 2017 23:07
Read more...
<< Start < Prev 1 2 3 4 5 6 7

8

9 10 Next > End >>


Page 8 of 1336