International Peace Articles
Peace News
Posted by Joan Russow
Sunday, 12 November 2017 06:59
By Philip Pullella, Reuters, Nov 10 2017
VATICAN CITY (Reuters) - Pope Francis appeared to harden the Catholic Church's teaching against nuclear weapons 

on Friday

, saying countries should not stockpile them even for the purpose of deterrence.
His remarks, at the start of a disarmament conference that brought 11 Nobel Peace Prize winners to the Vatican, appeared to go further than previous popes. They have said that while nuclear weapons should never be used, holding arsenals solely to deter other countries from using them could be morally acceptable as a step toward achieving a nuclear-free world. 
Addressing the group in the 16th century frescoed Clementine Hall of the Vatican's Apostolic Palace, Francis spoke of "the catastrophic humanitarian and environmental effects of any employment of nuclear devices".
Read more...
Peace News
Posted by Joan Russow
Friday, 06 October 2017 07:33
The Nobel Peace Prize for 2017
The Norwegian Nobel Committee has decided to award the Nobel Peace Prize for 2017 to the International Campaign to Abolish Nuclear Weapons (ICAN). The organization is receiving the award for its work to draw attention to the catastrophic humanitarian consequences of any use of nuclear weapons and for its ground-breaking efforts to achieve a treaty-based prohibition of such weapons.
We live in a world where the risk of nuclear weapons being used is greater than it has been for a long time. Some states are modernizing their nuclear arsenals, and there is a real danger that more countries will try to procure nuclear weapons, as exemplified by North Korea. Nuclear weapons pose a constant threat to humanity and all life on earth. Through binding international agreements, the international community has previously adopted prohibitions against land mines, cluster munitions and biological and chemical weapons. Nuclear weapons are even more destructive, but have not yet been made the object of a similar international legal prohibition.
Read more...
Peace News
Posted by Joan Russow
Tuesday, 19 September 2017 08:37
GREG MYR
"There was no rule about how long we were allowed to think before we reported a strike," Petrov told the BBC. "But we knew that every second of procrastination took away valuable time, that the Soviet Union's military and political leadership needed to be informed without delay. All I had to do was to reach for the phone; to raise the direct line to our top commanders — but I couldn't move. I felt like I was sitting on a hot frying pan."
Petrov sensed something wasn't adding up.
Last Updated on Monday, 25 September 2017 23:07
Read more...
Peace News
Posted by Joan Russow
Friday, 15 September 2017 12:47
https://nuclear-news.net/2017/09/06/america-bullying-sweden-because-sweden-signed-the-un-nuclear-weapons-ban-treaty/
Mattis reportedly threatened Sweden with retaliation over signing a nuclear-weapons ban, Business Insider CHRISTOPHER WOODY, SEP 6, 2017 US Defence Secretary Jim Mattis reportedly warned Sweden of severe consequences if the country followed through on signing a UN treaty banning nuclear weapons.
The Scandinavian country is one of 122 states backing the treaty, and Stockholm also recently signed a statement of intent to increase military cooperation with the US.
But a letter from Mattis reportedly warned Sweden's defence minister, Peter Hultqvist, that signing on to the treaty could affect US-Sweden military cooperation as well as US military support in the event of war.
Read more...
Peace News
Posted by Joan Russow
Monday, 04 September 2017 11:02
3 SEPT 2017 IMMEDIATE USE
PEOPLE FOR NUCLEAR DISARMAMENT NSW
HUMAN SURVIVAL PROJECT
SANCTIONS? NO USE AT ALL!
THREATS? MAKE KIM JONG UN WORK FASTER
MILITARY ACTION? MILLIONS WILL DIE.
DIALOGUE? MIGHT BE WORTH A TRY.
(AND ANOTHER TRY AND ANOTHER AND ANOTHER...)
Kim Jong Un has conducted his 6th nuclear test. Whether it really was a hydrogen bomb is uncertain, but it seems likely that the blast was 4-6 times the size of the last one. If it wasn't an actual hydrogen bomb its likely to have been 'gas boosted', which is a kind of way station to a hydrogen bomb. There doesn't seem to be, and most likely isn't, any way to stop him. Hyperventilating, sanctions, threats of military action, aren't working. Military action will kill millions, and lead to the very thing we are trying to prevent – the actual use of nuclear weapons.
Read more...
Peace News
Posted by Joan Russow
Wednesday, 23 August 2017 19:31
Friday August 25, 2017
5:00 PM EST
Co-Hosted by Women Cross DMZ and the International Women's Network Against Militarism

For ten days starting August 21, 2017, U.S. and South Korean forces will carry out the Ulchi Freedom Guardian war drills involving tens of thousands of soldiers from both militaries simulating an invasion of North Korea. Proponents say they are needed to deter aggression from Pyongyang, whereas North Korea views these rehearsals for war as highly threatening and justification for its nuclear and missile program. These war drills have been going on since 1953 when the Korean War was halted with a ceasefire, but not a peace treaty. 
Last Updated on Friday, 08 September 2017 19:21
Read more...
Peace News
Posted by Joan Russow
Friday, 11 August 2017 07:33
UN FOLD ZERO Newsletter United Nations International Youth Day. The theme this year is Youth Building Peace. One important way youth can help build peace is to promote the global abolition of nuclear weapons.

Leaders of nuclear-armed States - like President Donald Trump of USA, 'Supreme Leader' Kim Jong-un of North Korea and President Vladimir Putin of Russia - are increasing their threats to use nuclear weapons.
Last Updated on Sunday, 13 August 2017 01:20
Read more...
Peace News
Posted by Joan Russow
Thursday, 10 August 2017 10:06
by Alan Ware UN Foldzero
For immediate release:
Contact Alyn Ware,  This e-mail address is being protected from spambots. You need JavaScript enabled to view it . +420 773 638 867

'The increasing tensions and threat of military conflict over North Korea's nuclear and missile capabilities makes a diplomatic solution of vital importance and highest priority,' according to Alyn Ware, Global Coordinator for Parliamentarians for Nuclear Nonproliferation and Disarmament (PNND).

'The risk of war, and even the use of nuclear weapons by miscalculation or accident, is increasing. It won't be quelled by threats and counter threats from North Korea, USA, Japan, or South Korea.'

'Legislators from the United States, Japan, South Korea and around the world recognise this threat and are responding with various calls for diplomacy and proposals for diplomatic solutions.'
 
64 members of US Congress call for diplomacy
Last Updated on Sunday, 13 August 2017 01:42
Read more...
Peace News
Posted by Joan Russow
Thursday, 01 June 2017 08:15
Photo: Rob van Riet speaking today at the UN in Geneva.
Press release: June 1, 2017

An international prohibition on the financing of nuclear weapons could help reverse the nuclear arms race and be a powerful tool in delegitimizing nuclear weapons, according to nuclear disarmament campaigners participating in UN negotiations on a treaty to prohibit nuclear weapons.
Last Updated on Saturday, 03 June 2017 22:51
Read more...
Peace News
Posted by Joan Russow
Monday, 08 May 2017 07:27
by Joan Russow
Global Compliance Research Project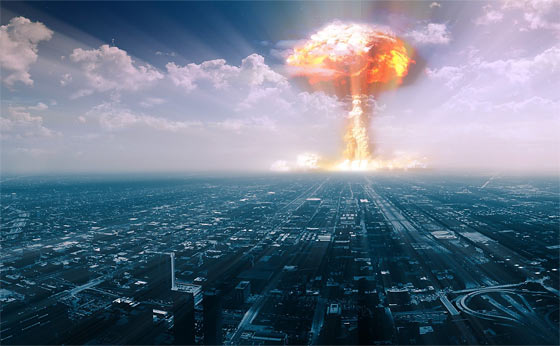 In 2017, the Bulletin of Atomic Scientists moved the Doomsday clock to two and one half minutes to midnight because of the threats arising from nuclear weapons and from climate change
Eva Walder, the Swedish representative to the UN's First Committee on Disarmament and International Security, declared: "Sweden's position is clear. The only guarantee that these weapons will never be used again is their total elimination."
Sweden would undoubtedly agree with the Women's International league for peace and freedom  that the treaty should not only prohibit stockpiling; use and threat of use, and planning for use of nuclear weapons but also the deployment; transfer, acquisition, and stationing; development and production of these weapons—along with testing; transit and transshipment; and financing, assistance, encouragement, and inducement and an obligation for the complete elimination of nuclear weapons and a framework to achieve it..
Canadians might hope that this is also the position of the Trudeau government.
Last Updated on Thursday, 11 May 2017 07:44
Read more...
<<

Start

<

Prev

1

2 3 4 5 6 7 8 9 10 Next > End >>