Justice News
Justice News
Posted by Joan Russow
Saturday, 17 February 2018 20:53
1999 request for provisional measures by the Federal Republic of Yugoslavia in the International Court of Justice Monday May 10, 1999 to Wednesday May 13, 1999
By Joan Russow PhD
Global  Compliance Research Project
ay 13, 1999• 
From the archives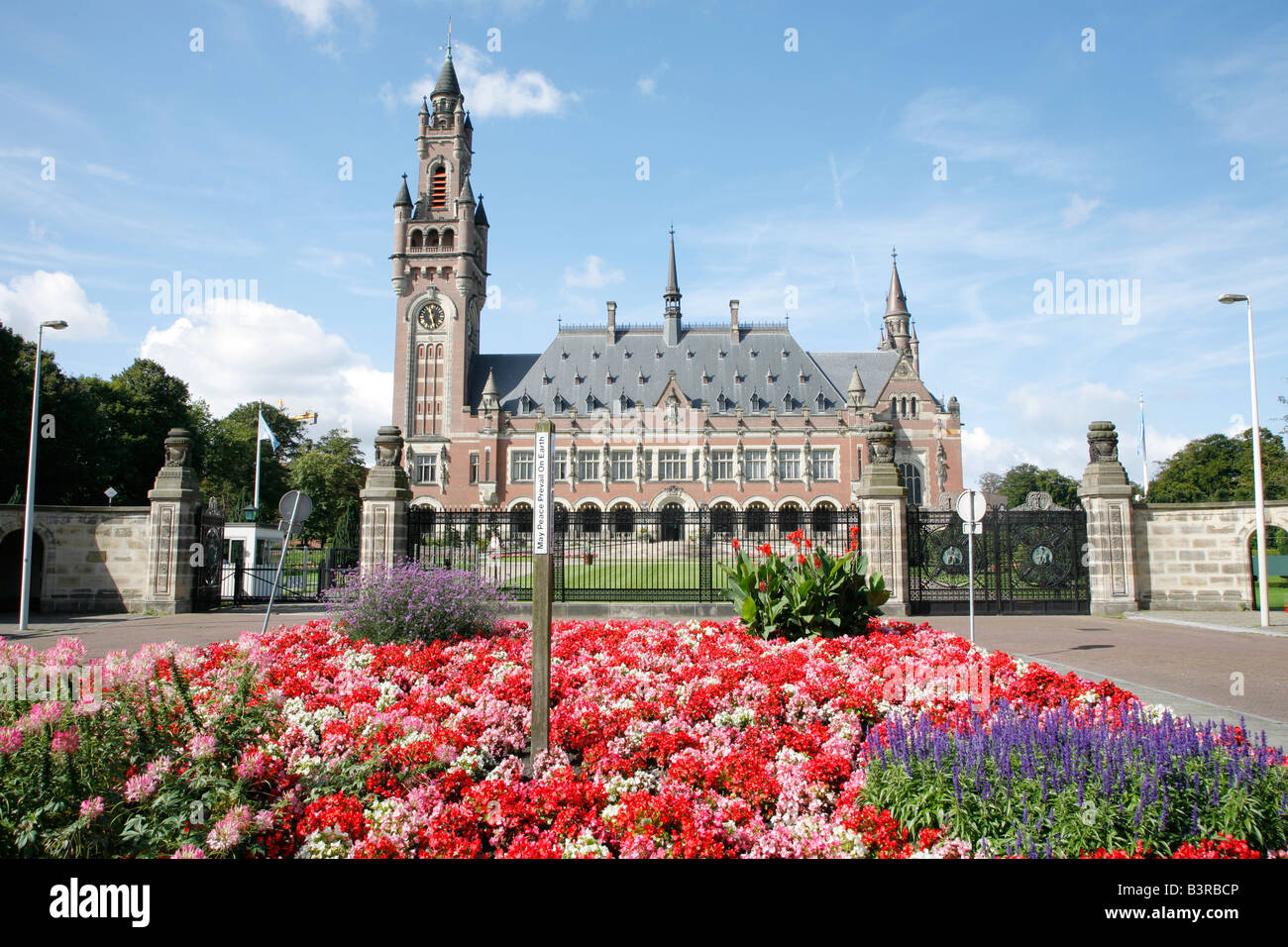 I attended the oral presentation in the ICJ in the cases concerning Legality of Use of Force brought by the Federal Republic of Yugoslavia against 10 NATO states.
• I was impressed with the meticulous effort of the court to remove any perception of bias. The president of the Court was from the US and was required to step down specifically when the US case was being heard. He decided to step down for the whole hearings. [I note with dismay the lack of this principle within the International Criminal Tribunal on the Former Yugoslavia]
OBSERVATIONS:
- the merit of the questions of law surrounding the "Legality of the Use of Force" and in particular the violation of existing international law by the NATO intervention in the Federal Republic of Yugoslavia is sufficiently evident as to require respect for the jurisdiction of the International Court of Justice
- the oral presentation of the Federal Republic of Yugoslavia included presentations by two highly respected specialists in International law including Ian Brownlie Chichele Professor of Public International Law who had previously argued successfully the case of Nicaragua vs the United States,  in1989 and Professor Eric Suy, the former Under-secretary-General and legal Counsel of the United Nations.
The Federal Republic of Yugoslavia asked the court for provisional measures to stop NATO bombing of its territory, on the grounds that NATO was engaging in the "illegal use of force". Yugoslavia argued that the NATO countries had violated their international obligations to do the following: not to resort to force against another state; not to intervene in the internal affairs of another state; to protect civilians and civil objects in time of war; to protect the environment; and to follow the ban on the use of prohibited weapons, such as those containing depleted uranium.
Read more...
Justice News

Posted by Joan Russow

Monday, 05 February 2018 10:16
Thalif Deen

US President Donald Trump at the Davos Forum

UNITED NATIONS, Jan 29 2018 (IPS) - When the World Economic Forum (WEF) concluded in Davos, Switzerland last week, the outcome of the annual talk-fest was seemingly predictable—plenty of unrestrained platitudes but, surprisingly, less of the American populist, protectionist rhetoric.

Last Updated on Wednesday, 07 February 2018 20:24
Read more...

Justice News

Posted by Joan Russow

Thursday, 01 February 2018 12:17

 

By Joan Russow,Doctoral Candidate at the University of Victoria and co-founder of the Ecological Rights Association

(U.N. CHARTER OF MUTUAL INTERDEPENDENCE : DECLARATION FOR THE PREVENTION OF THE STATE OF ECOLOGICAL IRREVERSIBILITY. UNIVERSAL DECLARATION OF HUMAN RESPONSIBILITY AND ECOLOGICAL RIGHTS.)

Preamble:

•Whereas researchers from the international community recognize that there is enough scientific information available to indicate that the world is moving towards a state of ecological irreversibility

•Whereas researchers from the international community recognize that "multiple effects resulting from empirical observations are sufficient to justify and demand immediate action"

•Whereas researchers from the international community deem that society has enough information about the pending ecological disasters now that failure to act to address the pending disasters could be construed as [criminal] negligence

•Whereas researchers from the international community recognize that never have so many potential and actual ecological disasters been converging.  The ecological disasters are of "synergy complicity" synergistic proportions.

•Whereas researchers from the international community recognize that not only the actual  and potential impact of independent ecological disasters  warrants urgent attention but also the potential  accumulative and synergistic impact of the converging of these independent ecological disasters requires urgent action The potential accumulative and synergistic impact is   unpredictable, indeterminate and uncertain.  In the face of this  unpredictability, indeterminacy  and uncertainty, caution is deemed to be the only prudent action. " We are into fields where some of us as experts are all groping"  "no one can prove that we have not had significant warning. Caution is of  the essence"

•Whereas a significant segment of the international community  acknowledges that because of the state of urgency  new principles related to ecologically sound human behaviour must be established

•Whereas the international community has enough information about the pending state of ecological irreversibility and about the full complexity and interdependence of the deterioration of the ecosystem that failure to act could be construed as criminal negligence.

Read more...

Justice News

Posted by Joan Russow

Thursday, 18 January 2018 12:52

US president Donald Trump addressing the UN General Assembly in September 2017. Credit: UN Photo/Cia Pak

UNITED NATIONS, Jan 18 2018 (IPS) - The continued erratic and outrageous comments by President Donald Trump – and his attempts to undermine the United Nations – are threatening to cause irreparable damage to the world body.

The signs are ominous: the US withdrawal from the UN Educational, Scientific and Cultural Organization (UNESCO); the threats against member states voting for anti-Israeli resolutions; slashing funds to a 69-year-old UN agency for Palestinian refugees; withdrawal from the 2016 Paris climate change agreement; threats to "totally destroy" a UN member state, North Korea; a US-inspired $285 million reduction in the UN's regular budget for 2018-2019, and the insidious attempts to wreck the 2015 Iranian nuclear agreement.

Last Updated on Wednesday, 07 February 2018 22:11
Read more...

Justice News

Posted by Joan Russow

Tuesday, 09 January 2018 18:36

VANCOUVER WOMEN'S FORUM ON PEACE AND SECURITY ON THE KOREAN PENINSULA

On January 16, 2018, as Foreign Ministers from twenty nations gather in Vancouver to discuss security and stability on the Korean Peninsula, an international delegation of sixteen women representing feminist peace movements from Asia, Europe and North America will convene in Vancouver to ensure that civil-society perspectives are included in the official talks.

The objective of the women's peace delegation is to urge the Foreign Ministers to prepare the table for a diplomatic peace process that moves away from war and increased militarization, and towards peace, reconciliation, and genuine security. Through the Vancouver Women's Forum and other actions, the women delegates will remind government leaders of overwhelming global public opinion that favors a peaceful diplomatic resolution as the only option on the table for resolving the Korean crisis. The outcome of the official summit must support the recent breakthroughs in inter-Korean rapprochement, not derail it.  Read more here.

 

 

Please Sign This Official Petition on the Government's Official Website.


Please take a moment to sign the petition to express the desire for Canada to sign and ratify the Treaty on the Prohibition of Nuclear Weapons – the nuclear ban treaty that was adopted by 122 nations in July 2017 and opened for signature and ratification on 

September 20

. 
 
https://petitions.ourcommons.ca/en/Petition/Details?Petition=e-1402
 

 

 
<<

Start

<

Prev

1

2 3 4 5 6 7 8 9 10 Next > End >>


Page 1 of 917