Posted by Joan Russow
Tuesday, 06 November 2018 14:27
BY Basel Peace Office
Last week (Oct 24-30) was UN Disarmament Week, during which member states voted on a range of disarmament decisions and resolutions. Decisions are binding on the United Nations. Resolutions are indications of governments' positions and intent – they are not binding but can be very authoritative and influential if supported by key countries.
The deliberations and votes took place in an environment of increasing tensions between nuclear armed States, and also an increasing divide between non-nuclear countries and those countries which rely on nuclear weapons for their security.
Civil society presents to the UN General Assembly First Committee, October 2018
Nuclear prohibition:
UN Conferences:
The UNGA adopted a Decision to convene a conference no later than 2019 on the establishment of a Middle East zone free of nuclear weapons and other weapons of mass destruction. Despite the objective of a Middle East Zone being supported by most UN members in a separate resolution (supported by 174 countries), the decision to convene a conference in 2019 to 'elaborate a legally binding treaty' was supported by only 103 countries. The hesitation by many countries to support the resolution was due to the fact that they believed that concrete preparations and negotiations for a Middle East Zone Treaty would require the participation of all countries in the region, and currently there is at least one country (Israel) that is not ready to work on such a regional treaty.
Other discussions and resolutions
There were other disarmament discussions at the UN General Assembly last week – included a heated discussion  between Russia and the United States over the Intermediate Nuclear Forces Treaty (INF). Both US and Russia claim that the other party is in violation of the treaty, and last week President Trump announced that the US was initiating procedures to withdraw from the treaty.
In addition there were a number of other disarmament resolutions that were introduced, some of which were adopted and some of which are being actioned (voted upon) this week.
For more information see
UNGA First Committee
Press releases: Nov 1 and Nov 2.
Reaching Critical Will UN First Committee
Yours in peace
The Basel Peace Office team
Posted by Joan Russow
Monday, 29 October 2018 21:10
Website https://www.bendthearc.us/open_letter_to_president_trump
President Trump:
Yesterday, a gunman slaughtered 11 Americans during Shabbat morning services. We mourn with the victims' families and pray for the wounded. Here in Mr. Rogers' neighborhood, we express gratitude for the first responders and for the outpouring of support from our neighbors near and far. We are committed to healing as a community while we recommit ourselves to repairing our nation.
For the past three years your words and your policies have emboldened a growing white nationalist movement. You yourself called the murderer evil, but yesterday's violence is the direct culmination of your influence.
Last Updated on Tuesday, 06 November 2018 22:29
Read more...
Posted by Joan Russow
Wednesday, 24 October 2018 11:50
THE BIOMASS DELUSION

Position Statement on Forest Biomass Energy
We share a vision of a world in which thriving natural forests play a significant role in tackling climate change and contribute to a clean, healthy, just and sustainable future for all life on earth. Burning forest wood for large-scale energy production cannot be part of that future for all of the reasons outlined below. Instead we must protect and restore natural forests, thereby reducing emissions and removing atmospheric carbon dioxide while supporting biodiversity, resilience and well-being.
Large-scale burning of forest biomass for energy:
Harms the climate
It is encouraged by flawed accounting – Current carbon accounting rules incentivise forest bioenergy by considering biomass combustion as a zero-emission technology, expressed as zero emissions in the energy sector. The assumption is that all emissions are instead to be accounted for when the biomass is logged, placing the burden on the forest producer rather than the biomass consumer. Yet emissions accounting of forests in the land sector is fatally flawed and generally understates emissions. The true carbon cost of biomass burning rarely appears accurately on any country's balance sheet.
Read more...
Posted by Joan Russow
Tuesday, 23 October 2018 10:00
Poor dietary intake and lack of food varieties affect huge numbers of children, who mostly hail from large, impoverished families in Nepal. Malnutrition is a significant concern in Nepal as around one million children under 5 years suffer from chronic malnutrition and 10 percent suffer from acute malnutrition. Credit: Naresh Newar/IPS
UNITED NATIONS, Oct 4 2018 (IPS) - A dramatic shift in the way we eat and think about food is more urgent than ever to prevent further environmental degradation and an even larger health epidemic.   
A diverse group of experts from academia, civil society, and United Nations agencies convened at the sidelines of the General Assembly to discuss the pervasive issue of food insecurity and malnutrition and potential solutions to overhaul the system.
"Sustainable food choices is starting to both look good and taste good which hasn't been the story of the past." -- founder of EAT Gunhild Stordalen
"It's striking that we are still, despite all the advances we have seen in science and technology, we still have this big gap between those who eat too much and those who don't have enough food to eat," Barilla Centre for Food and Nutrition Foundation's head of media relations Luca Di Leo told IPS.
Last Updated on Tuesday, 06 November 2018 22:47
Read more...
Posted by Joan Russow
Sunday, 21 October 2018 11:10
https://www.keikoconservation.com/blog/hundreds-of-millions-of-tons-of-mine-tailings-are-to-be-du
October 21 2018
Despite public outcry, Norway has decided to stick with plans to dump mine tailings into the majestic fjords, "Førdefjorden" in Sogn and Fjordane and "Repparfjorden" in Finnmark. Mine tailings, known as "gruveavfall" in Norwegian, are what remain after mining for minerals and metals. Gruveavfall actually quite literally means mine (gruve) garbage (avfall) and can contain chemicals and hazardous materials. The plan is to dump an immense amount into these fjords, with 250 million tons of tailings in Førdefjorden alone!
The fight against mine tailing dumpings in Norway has been long and ongoing. In 2016, 80 activists even chained themselves to the Nordic Minings machinery alongside Førdefjorden. All together they were fined over 1 million kroner. Many people are understandably concerned and angry. These activities threaten the beautiful fjords and, most importantly, the life that resides in and around them. These fjords are homes to many animals including orcas, cod, spiny dogfish, eels and multiple species of birds, mammals and fish.
Last Updated on Sunday, 21 October 2018 11:18
Read more...
Posted by Joan Russow
Wednesday, 17 October 2018 08:23
B.C. lands ministry is asking for voluntary reductions in water use so fracking can continue.
The Canadian Press · Posted: Oct 10, 2018 10:35 AM PT | Last Updated: October 10
Last Updated on Tuesday, 06 November 2018 23:00
Read more...
Posted by admin
Tuesday, 16 October 2018 21:56
I asked the Saanich Municipal 2018 candidates for Mayor and Councilors these two questions. Following the questions are their responses. Only the candidates listed here responded.
"I have two election questions for each of you that concern me. Note that I may publish your responses including no responses.
1 - Have you located a property to put forward for government funding for homeless people and if not do you intend to do so?
2 - What action will you take to synchronize traffic lights?"
Last Updated on Friday, 19 October 2018 11:17
Read more...
Posted by Joan Russow
Tuesday, 16 October 2018 08:24
in Npvember 2015  I wrote
At COP 21 in Paris. Ban Ki Moon urged the negotiators to negotiate  with a global vision not with national interests (COP 21, Press, Conference, 2015)
A global vision  would be to address article 2 and at a minimum to immediately close the tar sands to end all subsidies for fossil fuel, to calculate the carbon budget for Canada, to divest in fossil fuels and to reinvest in renewable energy, to conserve sinks - such as old growth forests and bogs (not  just as a means to offset emissions), to strengthen conservation of  biodiversity, to avoid all false solutions such as nuclear, geo-engineering and biofuels which would all violate principles within the UNFCCC, promote nature-based solutions along with solar energy, wind energy, wave and geothermal and to compensate for historical  emissions, and to institute a fair and just transition for workers affected negatively by the new vision and to reduce and reallocate the military budget and transfer the funds to address climate change
A real global vision, however, would be time lines and targets in line with existing and emerging science such as  20% below 1990 by 2018, 30% below 1990 levels by 2019, 40% below 1990 levels by 2020, 60 % below 1990 levels by 2025, 75% below 1990 below 1990 levels by 2035 and 100% below 1990 emissions by 2040, and  reaching Decarbonization with 100% socially equitable ecologically sound renewable energy,
Written in Paris when I attended COP21  2015 in November 
In July 2015 I wrote
Justice News
Posted by Joan Russow
Monday, 06 July 2015 14:06
Dutch case  should influence the commitments made by Canada to COP21 in Paris. Canada should commit to 25% below 1990 levels by 2020
Read more...
Posted by Joan Russow
Monday, 15 October 2018 18:07
Rob Shaw
he Province
Published: October 14, 2018
Updated: October 14, 2018 6:00 PM PDT
New rules inside the B.C. NDP could limit the ability for some members to publicly criticize the NDP government of Premier John Horgan. CHAD HIPOLITO / THE CANADIAN PRESS
New rules inside the B.C. NDP could limit the ability for some members to publicly criticize the NDP government of Premier John Horgan. CHAD HIPOLITO / THE CANADIAN PRESS
New rules within the B.C. NDP could limit people's ability to criticize the government and party policies.
VICTORIA — B.C.'s governing New Democratic Party has crafted new rules that could prevent some members and officials from publicly criticizing the decisions of Premier John Horgan's government.
A draft of an internal NDP code of conduct, obtained by Postmedia News, shows it would require members of the party's provincial executive and committees to sign non-disclosure agreements that forbid them from publicly disagreeing with party or government policies.
"Individuals agree that they shall, in all public statements (either written or verbal), promote the positions taken by the party through its duly constituted bodies and shall refrain from public criticisms of the party, its positions, or its elected officials," reads the code of conduct. Any criticisms should be expressed only through internal channels, it reads.
The document also says all matters dealt with in party meetings are confidential and not to be discussed publicly.
The code is a draft, but could go before the NDP's provincial council for a vote next month. It would apply to the provincial executive — which includes table officers and two representatives from each region of the province — and the NDP's nine committees where members meet to discuss issues such as the environment, agriculture, women's rights, youth, pride, people living with disabilities and Aboriginal representation.
Signed agreements could effectively act as gag orders for NDP members who disagree with the Horgan government's decisions to approve the Site C dam, give tax breaks to the LNG Canada project and campaign in favour of proportional representation.
NDP officials argue the intention is not to silence people from speaking their minds, but instead to formalize what has been an implied obligation in the NDP constitution that
people who represent the party — especially on social media — do not criticize it or break with its positions in an official capacity.
"Individuals will still be individuals," said NDP communications director Glen Sanford. "I think you know the NDP well enough to know there will always be robust discussions and our folks really don't hold back on how they feel about things. That's not going to change. The clarity that's being looked for here is ensuring there's procedures and lines of responsibility and accountability for people who are representing bodies of the party."
Sanford said the party has already heard concerns from some members about the language used in the draft and the need to more explicitly state that people can still be critical of the party and government as long as they make clear it is their opinion.
The code of conduct, which also includes sections on conflict of interest and dispute resolution, is modelled after those used by federal political parties, unions and corporations, said Sanford.
Nonetheless, the code would be unique among B.C.'s political parties, where pressure to toe the party line is often real but usually unwritten.
Last Updated on Tuesday, 06 November 2018 23:09
Read more...
Posted by Joan Russow
Sunday, 14 October 2018 17:40
Canada Pension Plan Investment Board has $5.9m of stock in firms profiting from Trump's 'zero-tolerance' Mexico border policy
This story is co-published with the Documented news website and newsletter
Max Siegelbaum of Documented
https://www.theguardian.com/world/2018/oct/12/canada-pension-fund-invests-in-us-immigration-detention-firms?CMP=share_btn_fb
Fri 12 Oct 2018 11.00 BST Last modified on Fri 12 Oct 2018 18.32 BST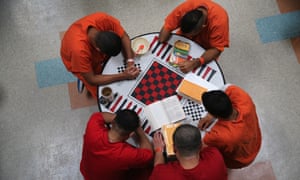 Last Updated on Tuesday, 06 November 2018 23:19
Read more...
Posted by Joan Russow
Friday, 12 October 2018 17:31
By Aimable Twahirwa
Greening practices are being adopted in Rwanda which include the terracing on hillsides to control erosion like here in Rulindo district, Northern Rwanda. Credit: Aimable Twahirwa/IPS
KIGALI, Oct 12 2018 (IPS) - In a move to achieve its green growth aspirations by 2050, Rwanda has placed a major focus on promoting project proposals that shift away from "business as usual" and have a significant impact on curbing climate change while attracting private investment.
The latest report published by the Rwanda Environmental Management Authority (REMA) in 2015 states that the country needs to adapt – and keep adapting – so that Rwandans can become climate resilient and be assured that they can thrive under changing climate conditions.
Rwanda is one of a few nations in the world to develop its own climate-related domestic budget to finance mitigation and adaptation projects and leverage international climate finance. Since it was established in 2012, the National Fund for Climate and Environment, commonly known as "FONERWA", has played a major role in this country's climate resilient development by financing various green economy projects.
Read more...
<< Start < Prev 1 2 3 4 5 6

7

8 9 10 Next > End >>


Page 7 of 10