Posted by Joan Russow
Thursday, 30 June 2016 16:57
'Opposition to the job-killing TPP should not be controversial within the Democratic Party,' declares progressive advocacy group. So why is it?
http://www.commondreams.org/news/2016/06/30/backers-sanders-mobilize-overthrow-dnc-platforms-pro-tpp-stance
Before the Democratic Party's platform is finalized at a meeting late next week, Bernie Sanders and his progressive allies are mobilizing to ensure that opposition to the Trans Pacific Partnership (TPP)—described by its critics as a global corporate power grab—is made the party's official stance.
Though President Obama continues to lobby hard on behalf of the controversial deal, and despite a proposal to include such language being voted down during a drafting session last weekend in St. Louis, Sanders and his supporters are making their case into a rallying cry about the future of the Democratic Party.
Read more...
Posted by Joan Russow
Thursday, 30 June 2016 16:40
Federal Court of Appeal finds Canada failed to consult with First Nations on pipeline
by Jason Procter
project
http://www.cbc.ca/news/canada/british-columbia/northern-gateway-pipeline-federal-court-of-appeal-1.3659561
"We find that Canada offered only a brief, hurried and inadequate opportunity … to exchange and discuss information and to dialogue," the ruling says.
Read more...
Posted by Joan Russow
Wednesday, 29 June 2016 10:31
Last year Sea Shepherd shut down the entire illegally operated six ship fleet of Antarctic toothfish poachers.

 

This year Sea Shepherd shut down a six ship Chinese drift net fleet in the Indian Ocean with the STEVE IRWIN and arrested three Chinese trawlers in the waters of Gabon with the BOB BARKER

 

Last month the SAM SIMON crew arrested numerous poachers in the marine reserves of Sicily and earlier this year the MARTIN SHEEN and the FARLEY MOWAT confiscated over 50 illegal gill nets and longlines in the sea of Cortez and assisted in the arrest of totoaba poachers

 

Our efforts to work in cooperation with various governments and with Interpol is getting incredible results.
Read more...
Posted by Joan Russow
Wednesday, 29 June 2016 08:36
by Joan Russow Global Compliance Resaearch Project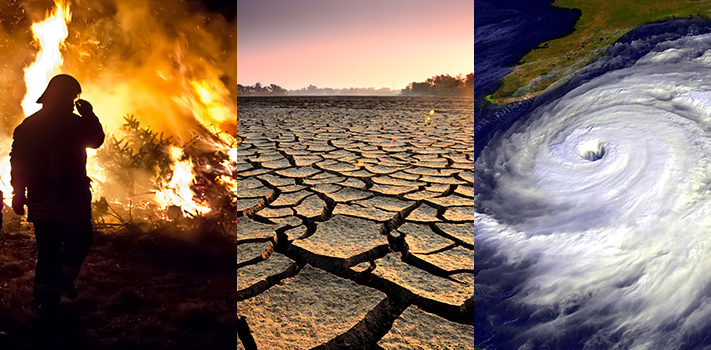 SUMMARY
.A. SUBMISSION TO COP21
B POST MORTEM OF  COP21. SYSTEMIC CONSTRAINTS PREVENTING THE COMMITMENT TO URGENCY
C. CANADA SHOULD ACT ON FULFILLING SDG 13 AND BAN KI MOON CALL FOR
NEGOTIATING WITH A GLOBAL VISION
.A.
SUBMISSION TO COP21
CLIMATE CHANGE: COP 21 PARIS - TIME TO BE BOLD
http://pejnews.com/index.php?option=com_content&view=article&id=10234:-climate-change-cop-21-paris-time-to-be-bold&catid=86:i-earth-news&Itemid=210
Last Updated on Wednesday, 29 June 2016 10:34
Read more...
Posted by Joan Russow
Tuesday, 28 June 2016 16:47
This article was published by The New York Times on June 28, 2016. If this email was forwarded to you, subscribe to CEPR's email lists.
---
The best thing that the United States government could do with regard to Venezuela, regardless of political outcomes there, would be to end its intervention there.
Washington has caused enormous damage to Venezuela in its relentless pursuit of "regime change" for the last 15 years. In March, President Obama once again absurdly declared Venezuela to be an "unusual and extraordinary threat to the national security and foreign policy of the United States," and extended economic sanctions against the country. Although the sanctions themselves are narrow, they have a considerable impact on investment decisions, as investors know what often happens to countries that Washington targets as an unusual and extraordinary threat to US national security. The sanctions, as well as pressure from the US government, helped convince major financial institutions not to make otherwise low-risk loans, collateralized by gold, to the Venezuelan government.
Washington was involved in the short-lived 2002 military coup against the elected government of Venezuela, and the US government acknowledgedproviding "training, institution building and other support to individuals and organizations" who carried out the coup. Afterwards, it stepped up funding to opposition groups and has continued to this day to give them millions of dollars. In 2013, Washington was again isolated in the region and the world when it refused to recognize the presidential election results (even though there was no doubt about the outcome); the US thereby lent its support to violent street protests that were seeking to topple the government. Washington gave political support to similar efforts in 2014.
All this is well-documented and well-known to journalists covering Venezuela, but try finding one at a major news outlet who has the courage to write about it. It's a bit like reporting on Ukraine and never mentioning Russia.
US intervention in Venezuela, as in other countries, has contributed to political polarization and conflict over the years, as it encouraged elements of the opposition at numerous junctures to also pursue a strategy of regime change, rather than seeking peaceful political change.
A switch to a policy of non-intervention in Venezuela would be a sea change for Washington, and would set a healthy precedent. After all, the world is awash in bloodshed and refugees as a result of the US pursuit of "regime change" in Afghanistan, Iraq, Libya, Syria and other countries. Why not try something different in the Western Hemisphere?
CEPR's Advisory Board includes Nobel Laureate economists Robert Solow andJoseph Stiglitz; Janet Gornick, Professor at the CUNY Graduate Center and Director of the Luxembourg Income Study; and Richard Freeman, Professor of Economics at Harvard University.
Posted by Joan Russow
Sunday, 26 June 2016 09:13
Since covering the Site C stories in earnest, I've come to highly respect the work done by DeSmog and in particular of Sarah Cox and Emma Gilchrist, whose affinity for the issues and people they cover reminds me of my own.

Last week Sarah broke the compelling news that BC Hydro is forcing the departure of Ken and Arlene Boone from the land they own, by Christmas: http://www.desmog.ca/2016/06/15/bc-hydro-tells-farmers-fighting-site-c-dam-vacate-property-christmas

 

This is Arlene standing in their incredible oat crop of 2011.Yes, she's standing up in this photo… this is how rich the land is here.

And this is the view they see from their bedroom window every day when they wake up.

 

BC Hydro plans to build a new highway through the part of their property that isn't going to be flooded and if they end up expropriated, you can bet Hydro will demolish all of it during this coming winter.

 

I have always written with purpose, with intent to reveal,change or right a wrong if I can. I'm not a reporter, I'm a writer first and foremost, a story-teller who documents and shares the stories you often won't find on your own,or reported in the mainstream news.
Read more...
Posted by Joan Russow
Thursday, 23 June 2016 11:01
The Recommendation for Approval by the National Energy Board Continues a Pattern of Unlawful Conduct

 

VANCOUVER, BC and MUSQUEAM, SQUAMISH and TSLEIL-WAUTUTH TERRITORY --(Marketwired - June 22, 2016) - The Tsleil-Waututh Nation, the "People of the Inlet," has launched a second legal challenge of the National Energy Board's (NEB) review of the Kinder Morgan Trans Mountain pipeline and tanker expansion proposal (KMEX). Tsleil-Waututh has applied to the Federal Court of Appeal seeking to set aside the NEB report recommending KMEX project approval, referring to the NEB recommendation as "unlawful, invalid, or unreasonable" in its court documents.

The first legal action taken in May 2014 and still before the Federal Court of Appeal challenged the NEB failure to consult Tsleil-Waututh during the scoping process for the environmental review. The second legal action filed includes, among other things, a charge that significant adverse environmental effects associated with project-related marine shipping activities were not considered by the NEB as required under the Canadian Environmental Assessment Act. It also includes a charge that the NEB failed to consider the landmark independent assessment of the KMEX project conducted by Tsleil-Waututh as a matter of its own law and jurisdiction.
Read more...
Posted by Joan Russow
Thursday, 23 June 2016 10:02
By William J. Astore
June 21, 2016
In the era of the long war on terror, Thursday, June 2nd, 2016, was a tough day for the U.S. military. Two modern jet fighters, a Navy F-18 Hornet and an Air Force F-16 Fighting Falcon flown by two of America's most capable pilots, went down, with&nbspone pilot killed. In a war that has featured total dominance of the skies by America's intrepid aviators and robotic drones, the loss of two finely tuned fighter jets was a remarkable occurrence.
As it happened, though, those planes weren't lost in combat. Enemy ground fire or missiles never touched them nor were they taken out in a dogfight with enemy planes (of which, of course, the Islamic State, the Taliban, and similar U.S. enemies have none). Each was part of an elite aerial demonstration team, the Navy's Blue Angels and the Air Force's Thunderbirds, respectively. Both were lost to the cause of morale-boosting air shows.
Last Updated on Saturday, 25 June 2016 14:02
Read more...
Posted by Joan Russow
Thursday, 23 June 2016 09:58
NEW YORK, Jun 22 2016 (IPS) - 2015 was the deadliest year on record for the killings of environmental activists around the world, according to a new Global Witness report.
The report, On Dangerous Ground, found that in 2015, 185 people were killed defending the environment across 16 countries, a 59 percent increase from 2014.
"The environment is becoming a new battleground for human rights," Global Witness' Campaign Leader for Environmental and Land Defenders Billy Kyte told IPS.
"Many of these activists are being treated as enemies of the state when they should be treated as heroes," he continued.
The rise in attacks is partially due to the increased demand for natural resources which have sparked conflicts between residents in remote, resource-rich areas and industries such as mining, logging and agribusinesses.
"The murders that are going unpunished in remote mining villages or deep within rainforests are fuelled by the choices consumers are making on the other side of the world." -- Billy Kyte.
Among the most dangerous regions for environmental activists is Latin America, where over 60 percent of killings in 2015 occurred. In Brazil, 50 environmental defenders were killed, the world's highest 
Read more...
Posted by Joan Russow
Wednesday, 22 June 2016 07:03
Martin Khor is the Executive Director of the South Centre.
GENEVA, Jun 21 2016 (IPS) - The last World Health Assembly (WHA) in Geneva (23-28 May) discussed the manifold global health crises that require urgent attention, and adopted resolutions to act on many issues. We are currently facing many global health related challenges, and as such multiple actions must be taken urgently to prevent these crises from boiling over.
The WHA is the world's prime public health event and this year 3,500 delegates from 194 countries took part, including Health Ministers of most countries. World Health Organization (WHO) Director-General, Dr. Margaret Chan gave an overview of some of the successes and further work needed on the global health front.
The good news includes 19,000 fewer children dying every day, 44% drop in maternal mortality, 85% of tuberculosis cases that are successfully cured, and the fastest scale-up of a life-saving treatment in history, with over 15 million people living with HIV now receiving therapy, up from just 690,000 in 2000. As a result, aid for health is now far more effective, and the issue of health has become an investment for stable and equitable societies, not just a drain on resources.
The recent Ebola and Zika outbreaks showed how global health emergencies can develop very quickly. There is a dramatic resurgence of emerging and re-emerging infectious diseases, which the world is currently not prepared to cope with. Dr. Chan gave three examples of the emerging global health emergencies: climate change, antimicrobial resistance, and the rise of chronic-communicable diseases as the leading causes of death worldwide.
Read more...
Posted by Joan Russow
Tuesday, 21 June 2016 17:18
Public hearings set to start into Peace River area emissions
BY SHEILA PRATT, EDMONTON JOURNAL
JANUARY 19, 2014
EDMONTON - Some Peace River area doctors are afraid to speak out about health impacts of oil and gas activity and in some cases have declined to treat area residents who wondered if their health problems were related to emissions, says one of two independent health experts hired by the Alberta Energy Regulator.
Doctors fear negative consequences to their careers if they speak out, and in one case, one lab refused to process a test, says Dr. Margaret Sears, an Ontario expert in toxicology and health who will appear this week at a special hearing into complaints about emissions from the Baytex oilsands operation 32 kilometres south of Peace River.
Read more...
<<

Start

<

Prev

1

2 3 4 Next > End >>


Page 1 of 4